About fabric
Founded in 2017, fabric is a modular and modern commerce platform with APIs and applications for B2C and D2C retailers and brands that need to accelerate their digital transformation. Customers such as GNC, Chico's, Crate & Barrel, Brooklinen, and A Pea in the Pod trust fabric for scaling and customizing omnichannel commerce experiences that align to their evolving business needs. Today, fabric has hundreds of remote employees.
As a remote company spread across the US, fabric was running into some challenges that were noticed by Val Rupp, Chief People Officer at fabric. "There was an opportunity for more interpersonal presence between fabric team members," she shared, "and there was no repository for team members to search where each other were located."
Overall, fabric employees needed an easier way to:
make meaningful connections
know where team members were located
share appreciation for coworkers

These are challenges that many remote and hybrid companies face. As their organization grows, employees may not know who's who — or who's actually located near them. Because of this, they'll miss out on building virtual and in-person relationships that could help them feel more connected within the company.
How fabric improved employee connection
In 2023, GoLinks released GoProfiles, a new people platform for employees working anywhere. As a customer of GoLinks, fabric was one of the first to know about and try the tool.

Employee map
With the GoProfiles employee map, fabric can finally visualize their distributed team — making it easier for employees to meet up with coworkers in their area. Val shared, "We previously had no easy means for team members to search each other's location, or to even tell who lived within their city. With the map feature, our employees can now search and find those close to them in order to help facilitate more in-person connection. This provides a relatable way for employees to come together for like-minded conversations or lunches."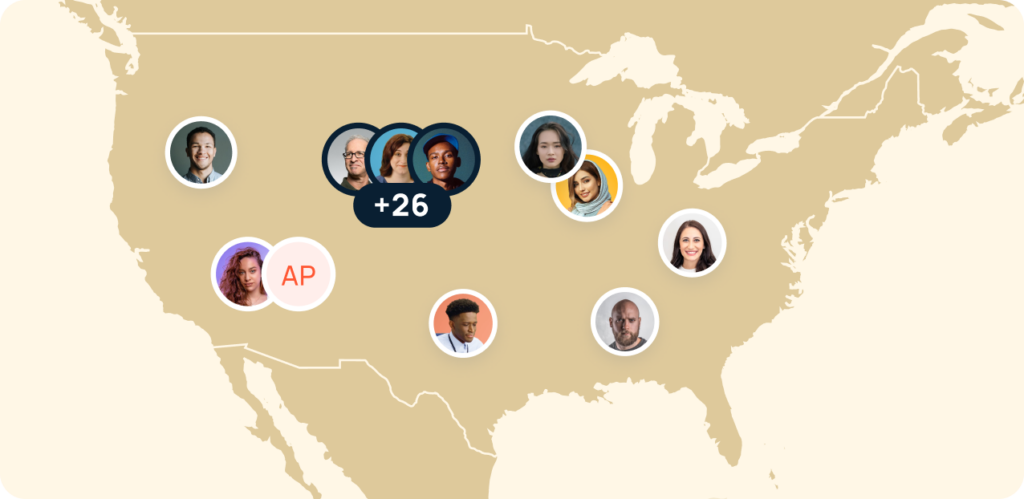 Peer recognition
With the GoProfiles peer recognition feature, fabric employees can also easily recognize individual accomplishments through Bravos. According to Val, GoProfiles allows their team to celebrate each other in an "inclusive org-wide manner." They also take advantage of the GoProfiles Slack integration, which enables employees to see events and employee recognition in specific Slack channels.
"With the Slack integration, we created a channel that announces when there are celebratory events like birthdays and anniversaries, or whenever a peer wants to provide a shout-out to recognize the contributions of others. This Bravo feature is constantly active, and provides for company-wide recognition and participation — and it's quick and easy too!"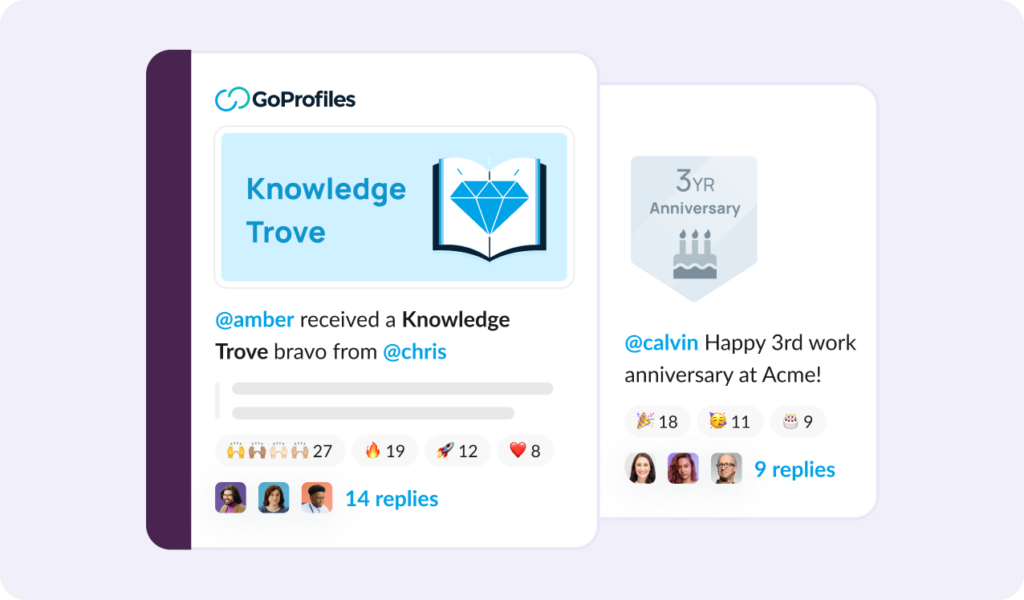 The results
Since implementing GoProfiles, fabric has seen an increase in team interactions and employee participation. In a span of 30 days, they also saw 24 Bravos given to recognize individual achievements.

Build stronger employee connections with GoProfiles
Improve employee connections within your organization — just like fabric! Schedule a demo to learn how GoProfiles can connect and engage your team.