For many organizations across America and the world, remote work is moving from an exception to the norm. Between 30-50% of U.S. employees work remotely at least part of the time.
Remote work has many benefits for individual employees and for your company as a whole. But one area where remote teams can all too easily fail is employee recognition.
Praising team members for a job well done helps boost employee engagement and productivity, leading to business growth. And for remote workers — who might struggle to feel like they're truly part of the team — recognition becomes even more important as a way to boost employee morale and motivation.
Read on to learn about:
The link between employee recognition and retention
The power of employee recognition: Stats and insights
Creating a virtual employee recognition board
GoProfiles: Revolutionizing recognition within Slack
The link between employee recognition and retention
The connection between employee recognition and employee retention is real. In the most basic terms, if your levels of employee recognition are high, your retention rates will likely be up there, too.
The Harvard Business Review conducted a survey in which 78% of respondents believed employee recognition positively impacted employee retention. And according to Gallup, employees who get regular recognition and praise are more likely to stay with their current job than those who don't. Employees who don't feel appreciated are twice as likely to quit within the next year.

Wherever you look, the data indicates the same message: Appreciating your employees makes them more likely to stick around.
The power of employee recognition: Stats and insights
Employee recognition programs matter. Beyond retention, recognizing employees for a job well done also helps increase productivity, job satisfaction, and your overall company culture. For example:

By acknowledging employees, you help them be more engaged and proactive in their roles, leading to good outcomes for your company.
Creating a virtual employee recognition board
A great way to highlight your remote team members is to create an employee recognition board — a virtual display shouting out employees for their great work. Follow these tips to get started with your bulletin board idea.
Choose the right platform
In-office teams can simply tack bulletin boards or sticky notes onto the wall. But for hybrid or fully remote companies, you'll need to get a little more creative, researching the most user-friendly digital platform that aligns with your company's needs.
Popular virtual recognition board tools include:
Set clear goals
Your recognition board should have clearly defined objectives and goals. What are you hoping to accomplish through this board? For example, you might be trying to:
Boost morale
Improve productivity
Celebrate achievements
Help with engagement
Foster a sense of community
Encourage employees to give feedback on areas where they think your company culture could improve. This feedback can help inform the goal(s) you choose. And, in turn, those goals will offer guidance on how exactly to use the final board.
Consider design and structure
Even (or maybe especially) for a virtual bulletin board, you should design the board in a way that's organized and visually appealing. You want the board to be easy for employees to navigate and use — this will encourage adoption.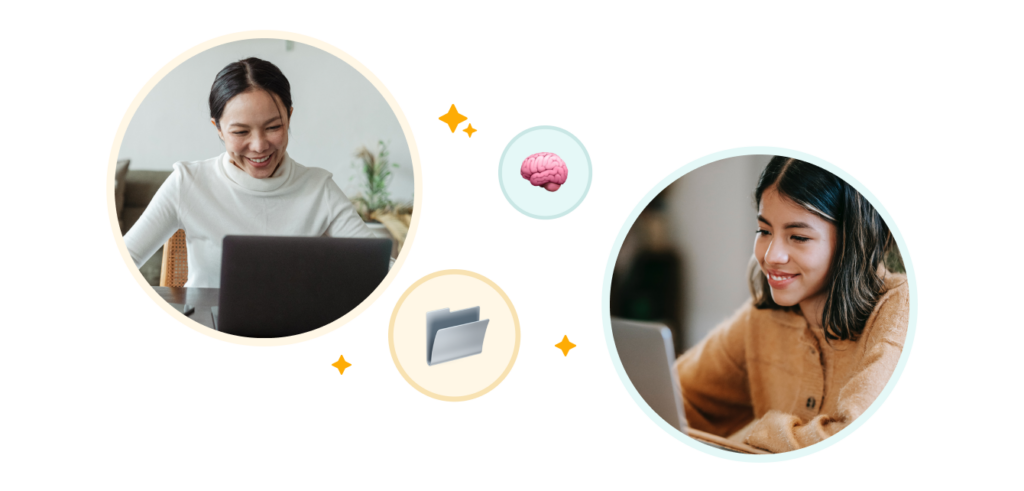 To some extent, the board's layout will depend on the platform you decide to use. But you should still be able to customize elements of the platform to your liking. Consider categorizing recognition posts to keep them organized. For example, you might split posts into:
Employee of the Month
Innovator Spotlight
Thank-You Notes
Encourage participation
There's no use having an employee recognition board unless people actually use it. Ask your leadership to step forward and take an active role in shouting out other employees. When higher-ups model regular recognition, this will encourage use from everybody.
It's also important to make sure participation is active and regular. Employees who receive small rewards on a regular basis are 8x more engaged than employees who only receive yearly bonuses.
Provide a variety of recognition types
Finally, keep in mind that there are many different types of recognition you can provide. This recognition might look like:
Peer-to-peer recognition (for employees at any level)
Manager-to-employee recognition (for leadership to thank team members)
Cross-team recognition (across different groups)
Offer a recognition award such as small gift cards for lunch on the company. Or get creative to recognize accomplishments using GIFs, videos, or personalized messages. GoProfiles makes this easy by offering Bravos (personalized shout-outs that stack up over time) in different categories that you can give to anyone in the company.
How to use Slack as an employee recognition board
With GoProfiles, you don't have to create a recognition board that employees manually navigate to. Instead, GoProfiles integrates with Slack — so employee recognition shows up where your employees are already working every day.
This saves you from the hassle of putting together a digital board, and makes it easier for your whole organization to see the recognition that's being shared. How does it work?
Employees can navigate to GoProfiles, search for a coworker, and click the "Give a bravo" button. From there, they can select from an array of fun bravo options like Strategic thinker, Prized partner, and Craftful communicator.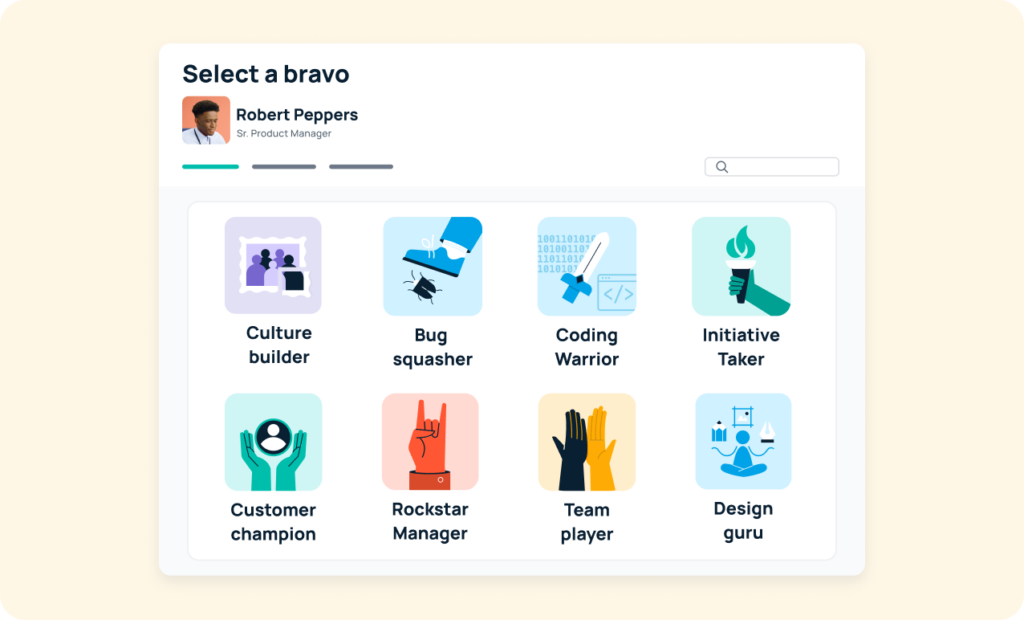 Once they've added a short description, the bravo will be shared to a dedicated Slack channel.
Here at GoProfiles, we share our bravos to a specific "bravos" channel that everyone can see. This allows other employees to add reactions and comments to the bravos that are given.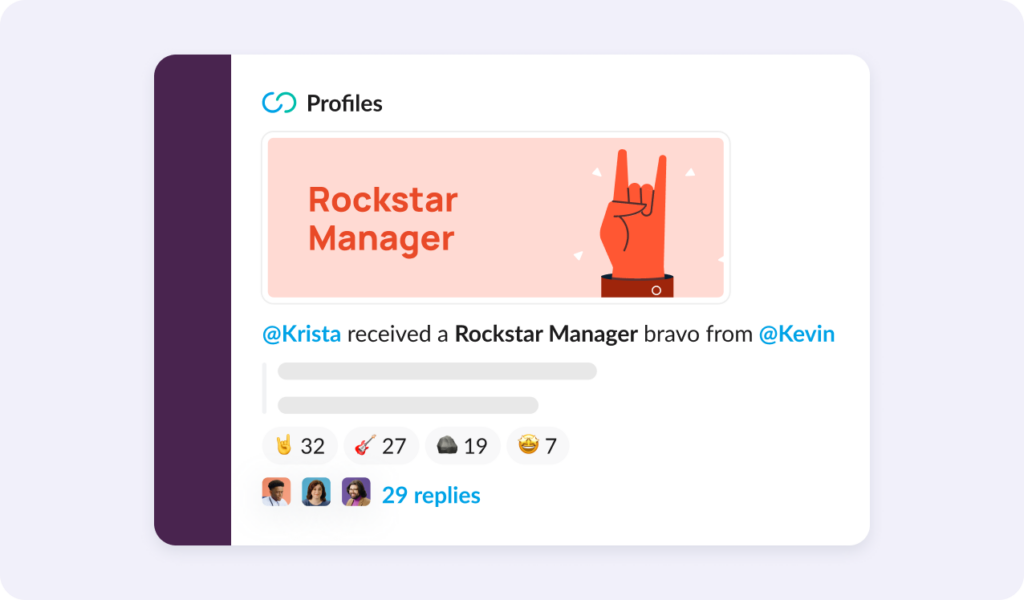 Getting started with an employee recognition board
The data is clear: Employee recognition positively impacts remote workplace dynamics. As you continually thank and recognize employees on your virtual bulletin board, you'll start to see benefits such as higher engagement, higher productivity, and a stronger company culture. And GoProfiles makes the recognition process simpler than ever.
To get started with employee recognition, click here to book a demo and see how GoProfiles can engage your team.